Dollmore BJD Gold HAIR ROOTING TOOL - Ver.Micro(0.64mm) 799924280093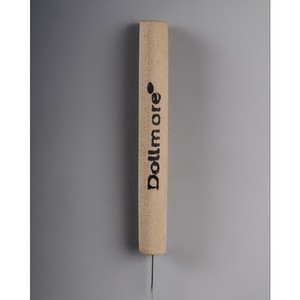 ---
This rooting tool is very thin, just 0.64mm only.
When a hair hole connects to another hair hole, it will creat too big hair hole on the doll head.
If you use this thin rooting tool, you will reduce such accident.
It is really a convenience hair rooting tool.
We suggest you select this thin rooting tool for the smallest barbie dolls only.